Electric Vertical Injection Molding Machine, single-acting type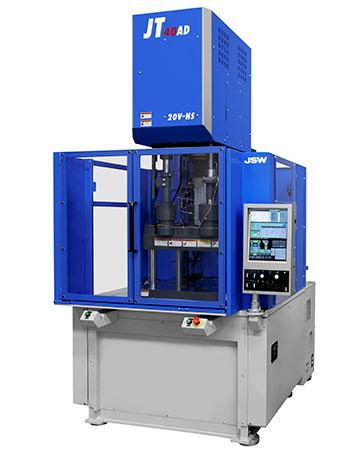 — Guidance & Specifications Downloads
High Quality Compact Design
---
JSW has produced a super-advanced all-electric vertical type injection molding machine – it is faster, more precise, and more compact.
The JT-AD series machines have been evolving to mach the needs of today and beyond: They display high productivity on in-line assembly.
Using the advanced technologies that have been fostered for many years and are unique to JSW, we have achieved high-precision injection molding.
Single Acting Type(JT-AD Series, 392,686,981kN)