Transverse Direction Stretcher
Structure
Most reliable ovens of Module Type Structure.
Features
High performance suitable for optical application Uniform distribution of air speed and air temperature.
High performance based on simulation analysis.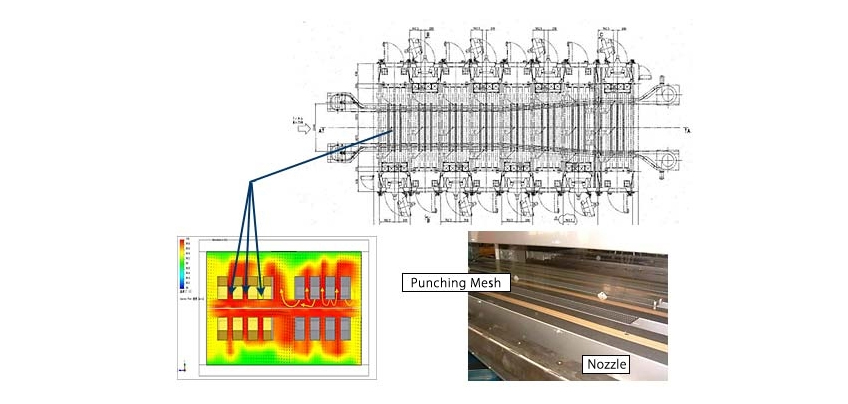 [Variation of Punching Mesh opening : Sectional temperature distribution and velocity vector]
Effect of punching mesh opening passed on the simulation was verified in the test using an actual test equipment.